For the Stone Age for Empire Earth II, see here.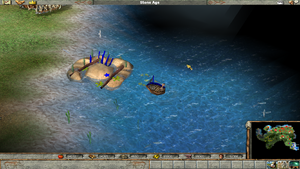 The Stone Age (50000 BC - 5000 BC) is the second age of Empire Earth and first age of Empire Earth II.
Empire Earth Overview:
Edit
It unlocks several new buildings, units and improvements. It also allows fishing, which means that more food is available.
The previous Epoch is the Prehistoric Age. Next epoch is Copper Age .
Buildings:
Edit
Community content is available under
CC-BY-SA
unless otherwise noted.